24.10.12
This report was written by Antonella Ciancio and first appeared on
Reuters' Website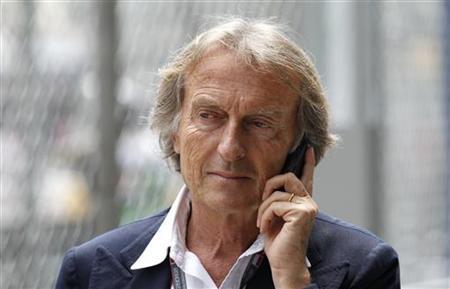 Ferrari chairman Luca Cordero di Montezemolo on Wednesday left the driving seat of Europe's first private operator of high-speed trains almost a year after it launched services.
The move comes as the Ferrari boss becomes increasingly involved with his Italia Futura (Future Italy) movement that plans to field candidates in the 2013 general elections.
Montezemolo said he had no intention of personally running in the election. Nuovo T.phporto Viaggiatori (NTV), which runs the red-nosed Italo trains, said in a statement the decision was aimed at avoiding "excessive identification" of the operator with its founder.
"My growing professional commitments force me to step back now that the company is fully operational," Montezemolo said. "I will continue to contribute to the success of this company, as shareholder and board member," he added.
Montezemolo said last month that Future Italy would run at the election by asking voters to back a second term for Prime Minister Mario Monti. "I am asking nothing, I am not standing for anything," he said on Wednesday in an interview with Sky Italia television.
His announcement came on the same day that former Prime Minister Silvio Berlusconi confirmed that he would not run in the 2013 ballot. Montezemolo, who was appointed this month as vice chairman of Italy's biggest bank UniCredit (CRDI.MI), founded NTV along with his friend Diego Della Valle, chairman of luxury goods company Tod's (TOD.MI).
Antonello Perricone, former chief executive of loss-making Italian publisher RCS Mediagroup (RCSM.MI), will replace Montezemolo as chairman of NTV.
Founded in 2006 as the European Union moved to open up rail transport to market competition, NTV has invested 1 billion euros (811.1 million pounds) to shake up train travel in Italy with the promise of fast trips and deluxe service. French railway operator SNCF has a 20 percent share in NTV.