25.6.13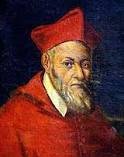 Built in 1568 by Cardinal Tolomeo Gallio, the Grand Hotel Villa D'Este nestles against the South Western shore of Lake Como in the affluent town of Cernobbio and first hosted the Concours D'Eleganza on September 1st 1929.

Since 1999, BMW Group has been the primary organiser of this invitational only concours, bringing together approximately 50 of the globe's most significant collectors/concept cars and for the last four years, an equally stunning motorcycle display.
Viewing was open to invited guests only on the Saturday, before the cars were re-located to the nearby Spazia Villa Erba (where the public selected Sunday's overall winners) and as in 2011, RM Auction's Saturday evening sale this year offered 38 collectors' cars and two Cadillac-powered motor launches - a third of which had reserves exceeding €500k.
With much to see in both locations, these were my highlights....
Born Gianoberto Maria Carlo Bugatti, but known as "Jean", was Ettore Bugatti's oldest son and a highly accomplished vehicle designer in his own right, responsible for the legendary 1932 Type 41 "Royale" and bodies subsequently penned for the Type 57 Ventoux, Stelvio and Atalante models.


The 1938 Bugatti T57SC, chassis #57591, is one of just four so-called Atlantic coupés completed using a body manufactured in elektron; which was first used on a concept car designed by Jean in 1935 and dubbed the "Aerolithe". Winner of six awards over the weekend and one of the globe's most coveted and valuable collectors cars - much credit should go to Ralph Lauren and his insurance company(!) for making its display possible.


Winner of Class F ("California Dreamin' "), Peter Neumark's 1956 Jaguar XKSS is just one of approximately 16 built. A de-tuned, "race-car for the road" – the XKSS was conceived by Jaguar Cars Limited as a means of recouping some of its investment in the Le Mans winning "D-type's" racing programme by converting unused chassis into road cars. Sadly, on February 12th 1957, Jaguar's Brown's Lane, Coventry factory was ravaged by fire, destroying multiple chassis and completed D-type and XKSS cars. US actor, winner of the 1970 Sebring 12hrs and grade-one "petrol-head" the late Steve McQueen was a long-time XKSS owner, nicknaming his car "the Green Rat".


SIATA (Societa Italiana Auto Trasformazioni Accessori) was a Turin based, "tuning and parts" business founded in 1926, by racer Giorgio Ambrosini, producing their first car, the Fiat-based Amica in 1948. Many collectors regard the similarly Fiat 8V powered Spyder and hard-top 208S as being one of the most collectible, European sports cars of the fifties. With just 35 built between 1953 and 1955 and most delivered new in America by Los Angeles based Ferrari racer Ernie McAffee, it's no surprise that the owner of Solar Productions and lead-actor in both "Bullitt" and "The Thomas Crown Affair", the aforementioned McQueen, also owned a 208S Spyder, dubbing it his "Little Ferrari".
Click here for full Awards List
---
Click here for Villa D'Este video presentation

Click here or here for Villa D' Erba video presentation
| | | |
| --- | --- | --- |
| | | The author is a Director of 2B Consulting Automotive who offer the sale and brokerage of fine automobiles. Click on the logo to go to their website. |